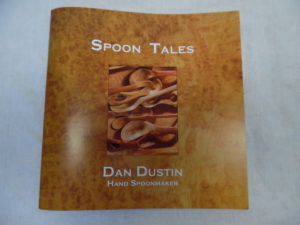 Spoon Tales by Dan Dustin, Hand Spoonmaker,
photography by Clive Russ. 2008. Paperback. ISBN: 0-98250-677-5
$20. ($24 if ordering from Canada)
Please send us an email using our web contact form if you have any questions.
---
This is a test button which will put a charge of $1 into the cart. Please don't click on it
unless you are the website owner or website creator. Thank you.